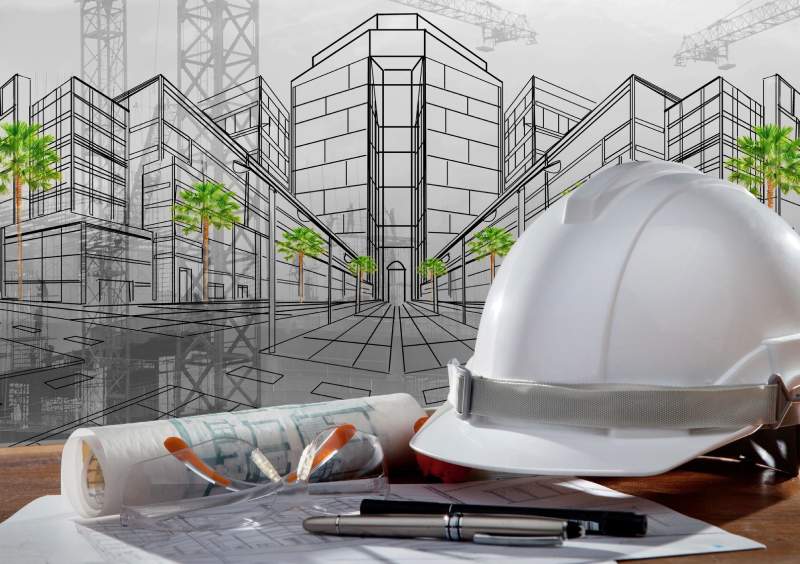 Commercial contractors are general contractors who have experience in commercial construction for businesses. A general contractor (GC) is a professional construction company or worker that is in charge of overseeing the construction site, materials, equipment, vendors, and contractors or subcontractors that work on your construction or remodel project. They ensure the project is going smoothly and if there are any discrepancies from the beginning of the construction project to the end.
Great commercial building contractors will also have a team of specialized designers to help with the interior design of the building (if applicable). The commercial contractor will work and communicate with vendors, staff, subcontractors, designers, and architects when it comes to the project at hand. Commercial contractors are the only ones who know how to create an incredible structure that is safe and serves the intended purpose for years to come without collapsing. Basically, they make all of your dreams come true!
Commercial Contractor vs Residential Contractor
Commercial contractors are very different from residential contractors. Generally speaking, commercial construction will be much more complex than residential. Commercial buildings and offices tend to be larger and consist of different materials, budgeting, timeframe, codes and regulations than residential construction. Good commercial contractors understand the differences between working on something like a house and a hospital.

Responsibilities
When hiring a commercial contractor, the expectations of their role and responsibilities include:
• Overseeing the entire construction project and development
• Acquiring the proper and safe materials
• Renting and using the appropriate equipment
• Communicating with other project managers, owners, and vendors
• Logistics and reporting
• Adhering to codes and zoning regulations
• Complying to the budget and timeline
There are a lot of responsibilities when it comes to being a commercial contractor working on a large project. The larger or unique the project, the more complicated it becomes and the importance of hiring a commercial contractor with a lot of experience is the top priority. Among other things, your main expectations are for the commercial contractor to be professional, work with your timeline for the finished project, and keep to your budget.

What Type of Work Does a Commercial Contractor Do?
A commercial contractor will have experience working with construction projects such as offices, restaurants, medical facilities, retail stores, recreational facilities, and warehouses. Plenty of construction projects require contracting licensing and city permits. It is vital that a commercial contractor will have a license in order to work on a project and adhere to the laws and regulations in the jurisdiction.
If you want a new build, reconstruction of a building, redesigning of a building, additional offices or structures, a commercial contractor is the professional you want working on your project. The commercial contractor will be in charge of purchasing materials and informing other contractors working on the project as to how and where the materials should be installed. If there are any problems with the material choices purchased, the contractor will contact the material vendor and negotiate for replacements or new materials.
Aside from overseeing the entirety of the construction site and project from start to finish, the commercial contractor is in charge of the hiring process of other contractors and subcontractors. Subcontractors are hired to perform unique or specialized tasks that other contractors can't or are missing the credentials for. Subcontractors can be individuals or businesses that specialize in plumbing, electrical work, carpeting, painting, or other significant roles that require experience and possibly other forms of expertise credentials that a general contractor most likely won't have.
However, hiring a commercial general contractor is the best way to give yourself and your business peace of mind and know that the project will be a success!
Commercial contracting isn't rocket science, but it does come with its own set of complications, experience, and qualifications. You'll want to hire a commercial contractor you can trust and has the experience and credentials aforementioned. Don't waste your time trying to hire a contractor that's cheaper than the rest but doesn't have the right experience; you'll find yourself caught in a very difficult situation.